Mindy Kaplan Interview
(Lou Malnati's Pizza-----Chicago Style!)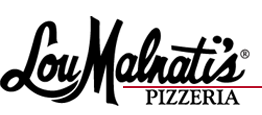 Lou Malnati got his start in the pizza business in the 1940's, working alongside his father Rudy in Chicago's first deep dish pizzeria.
Lou opened his first shop-----Lou Malnati's Pizzeria on March 17 th 1971, and the business was off and running. There are now some 24 Malnati's pizzerias located in the greater Chicago area.
Lou passed away in 1978, but, his wife and sons have carried on.
We talked with Mindy Kaplan, Director of Marketing about the history of Lou Malnati's.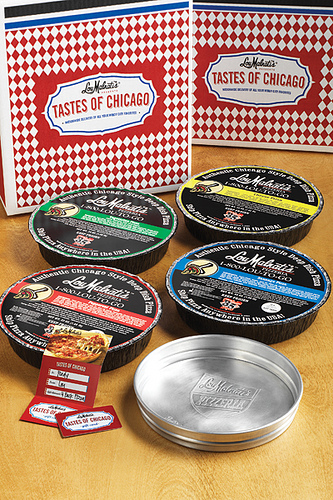 Q – Mindy, what makes Malnati's Pizza so special?
A – Well, I think what makes us so special is, that Lou Malnati's is hand-made from scratch, made-to-order. It's really the authentic Chicago style pizza. The crust isn't necessarily a thick crust, but, it's a crust that's pulled up on the sides of the pan. It's layered a little differently than other stuffed crusts or other thick crust pizzas where the cheese goes on the crust and the ingredients go on the cheese and the sauce is the last thing to go. All of our ingredients are very, very fresh. Our tomatoes are hand-selected by a corporate chef every year for just the right sweetness and acidity and packaged exclusively for Lou Malnati's. They're looking for just the right balance. The cheese comes from a small dairy farmer that we've used for 35 years. The sausage is exclusively blended for Lou Malnati's to be just the right formula for Italian spiciness, very lean. Everything that is going into that pizza is fresh. It's handmade. It's individual. There's no process to it. Each one looks a little different, although they all have the same great taste.
Q – This craze for pizza didn't start in the U.S. until the G..I.'s came home from Europe during World War II. Where were our soldiers getting pizza from----- Italy?
A – Well, the Chicago style pizza idea came from Italy. It came back with Lou who grew up in Italy. His father Rudy was the manager of Uno's at the time, and started making pizza there, for the patrons of what was then, mostly a bar. So, that's really how the Chicago style pizza came about. It was through Lou making it over to Italy as he was growing up there. When he came back from the service, that's when he started making it.
Q – What exactly was Rudy Malnati's connection to Uno's?
A – Well, Rudy Malnati basically, he and Lou managed it. Lou kind of started the pizza phenomenon at Uno's. But, it was not owned by the Malnati's

Q – When Malnati's opened, did they serve the pizza pie, or did they serve the pizza slice, like we get in New York?
A – The Chicago style pizza is certainly intended to be eaten with a knife and fork.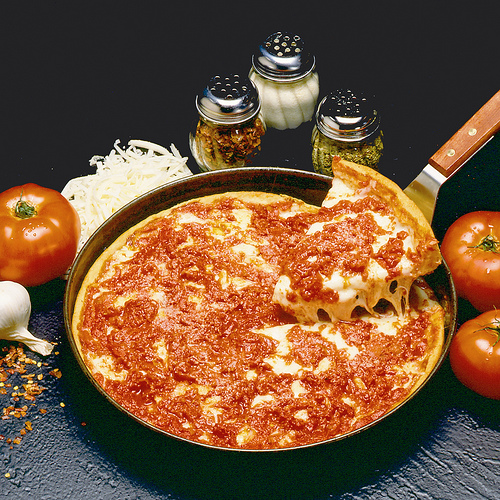 Q – Is that what he offered at his restaurant from the get-go?
A – Yes. From the very beginning it was the Chicago style dish pizza. It is not similar to New York at all. It's very different in its make-up. You don't roll it up and eat it with your fingers. It's really eaten with a knife and fork. It's a meal. There's certainly some incredible differences, but, Lou Malnati's is really known world-wide as the Chicago style pizza. Uno's has branched out in its franchise. The only Uno's that serves the authentic deep-dish pizza is the one downtown. All these other Unos that have opened up throughout the country really don't serve it. So, what you're finding outside of Chicago is really not Chicago style pizza.
Q – How much competition does your restaurant have in the Chicago area? There dozens and dozens of Chicago style pizzerias?
A – There's really not dozens and dozens. There's some primary players in the market. Lou Malnati's and Uno's go back, way back. There's also Gino's and Giordano's, but all of 'em are pretty unique in what they offer. Some are a thicker crust. Some are more stuffed than ours. Ours is really a pan pizza. The crust isn't thick although it's thicker than thin. It's how it's built and how it's pulled up in the pan to hold the ingredients in. Uno's is the only one that serves Chicago style pizza downtown.
Q – You have a mail order business as well?
A – We ship our pizza all across the country. You can order it and actually have it delivered the next day. We are only in the Chicago markets for our restaurants.

Q – You sell how many pizzas through the mail?
A – 200,000 a year.
Q – When did this whole rivalry start between New York and Chicago style pizza?
A – I really don't know. Chicago pizza is more hearty. It's more of a meal. People started comparing it against New York style which is the very thin crust, where you can roll it up. There so different that people started automatically comparing them. Then there's stories about pizza wars. And it just kind of grew from there. When you go to Chicago, one of the first things you want to try is Chicago-style pizza. When you go to New York, I don't know if the first thing you want to try is their pizza. But-----that's just my personal opinion of course.
Q – Would you know of any famous people who eat Malnati's pizza?
A- Oh, John Travolta and Kelly Preston.
Q – What were you doing before you joined Malnati's?
A – I was the Marketing Director for a public transportation company before I came here.
Q – Which is easier?
A – Being the marketing director for Lou Malnati's is incredibly fun. It's much easier to sell pizzas than it is to sell buses, that's for sure. But the other thing is, all of our customers have such great stories. Lou Malnati's is such a tradition in the area, that when you talk to people they're very passionate about our pizza. It's always great to hear our customers tell their stories about how their first date is now their husband, and now they take their grandkids here. It makes my job a lot easier when the customers are so loyal and passionate about the product.
Official Website: loumalnatis.com
© Gary James All Rights Reserved